Description
Ignite your gaming nights with the ultra-sleek all black headset, that's been fine-tuned to deliver the 3D Audio made possible by the PlayStation®5 console.
The PULSE 3D wireless headset features a refined design with dual noise-cancelling microphones, built-in rechargeable battery, and an array of easy-access
PULSE 3D Wireless Headset Key Features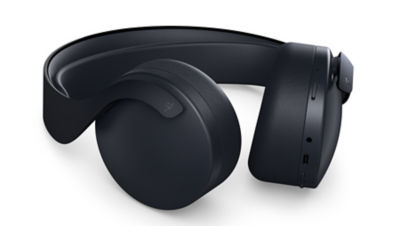 How Games Were Made to Sound™
Built for a new generation
Fine-tuned for 3D Audio on PS5™ consoles.*
Customize the headset's equalizer settings directly from the PS5 menu.
Enjoy comfortable gaming with refined earpads and headband strap.
Play in style with a sleek design that matches the DualSense™ Midnight Black controller.
Designed for gamers
Chat with friends through the hidden noise-cancelling microphones.**
Quickly adjust audio and chat settings with easy-access controls.
Take your adventures further
Enjoy up to 12 hours wireless play with the built-in rechargeable battery.
Easily connect to your PS5 or PS4™ console using the wireless adaptor.
Connect to PS VR and mobile devices with the included audio cable.